Veröffentlicht am
31.08.2009
Katie Holmes macht in Mode
Veröffentlicht am
31.08.2009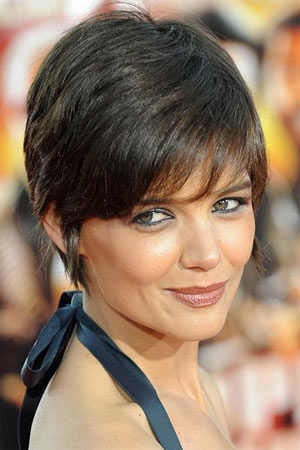 Katie Holmes, Foto: AFP
New York (dpa) - Hollywood-Schauspielerin Katie Holmes (30) bekommt ihr eigenes Label. Zusammen mit ihrer Stylistin Jeanne Yang entwarf sie die neue Linie.
«Holmes & Yang» soll ab dem Herbst zunächst exklusiv in der Luxusboutique Maxfield in Los Angeles verkauft werden, berichtet das US-Modefachmagazin «Women's Wear Daily».
Die neue Modelinie ist für Frauen und Kinder bestimmt. Holmes trug ihre eigene Kreation bereist bei einem Abendessen im Weißen Haus.
Die «Modepolizei» fand einen weißen Overall, den sie nach ihrem Brodway-Debüt im vergangenen Oktober trug, allerdings weniger gelungen.
Die Mutter der dreijährigen Suri und Frau des 16 Jahre älteren Hollywood-Stars Tom Cruise (47) dreht derzeit in Australien das Horror-Remake «Don't Be Afraid of the Dark».
Copyright © 2021 Dpa GmbH