Mustang : Marten Schulze neuer Head of Wholesale Central Europe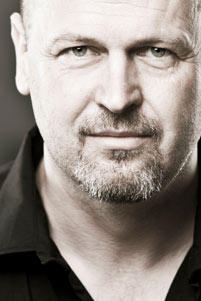 Marten Schulze
Wechsel an der Spitze des Wholesale-Geschäftes bei
Mustang
: Marten Schulze ist neuer Head of Wholesale Central Europe und löst damit Andreas Koerfer ab, der das Unternehmen in beiderseitigem Einvernehmen verließ.
Marten Schulze ist seit gut zwei Jahren bei Mustang. Nachdem er zunächst als Projektmanager Sales für die Durchführung von Vertriebs-Sonderprojekten und den Aufbau neuer Märkte zuständig war, übernahm er als Head of Wholesale International die Betreuung einzelner Länder mit Schwerpunkt Distributeure im internationalen Wholesalegeschäft.
.
Die Textilbranche lernte er bei H
&M
kennen, arbeitete im Anschluss sieben Jahre im Außendienst bei MUSTANG, darauf bei Ti
mberland u
nd betreute dann in seiner eigenen Handelsagentur unter anderem die Brands Sc
otch&Soda,
Scotch Shrunk und Re
dskins.
Copyright © 2023 FashionNetwork.com Alle Rechte vorbehalten.