Odlo vertraut seine Outdoor Abteilung Sara Canali an.
Odlo klaut bei The North Face. Die Schweizer Marke für funktionelle Kleidung hat vor kurzem Sara Canali die Outdoor Abteilung anvertraut. Zuvor hatte sie 3 Jahre lang ein Managerposten bei The North Face wo sie für den product development in Europa/Mittlere Osten/Afrika zuständig war.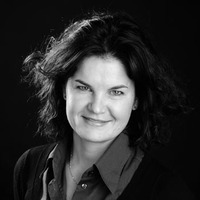 Sara Canali
Im Jahre 1946 gegründet, realisiert die Marke immer noch die Hälfte ihres Umsatzes über den Verkauf funktioneller Unterwäsche. Ausser dem Outdoor, beweist sich Odlo ebenfalls in den Bereichen running und nordic walking. Im Jahre 2009 erreichte die Marke einen Verkaufsumsatz von mehr als 109 Millionen Euro.
Copyright © 2021 FashionNetwork.com Alle Rechte vorbehalten.