Veröffentlicht am
02.06.2010
The North Face: Flagshipstore in Berlin
Veröffentlicht am
02.06.2010
Am 10. Juni eröffnet The North Face auf dem Berliner Kurfürstendamm 219 einen der grössten Flagshipstores in Europa. Auf einer Gesamtfläche von 300 Quadratmetern präsentiert der Hersteller von Outdoor-Bekleidung und Ausrüstung seine Markenwelt.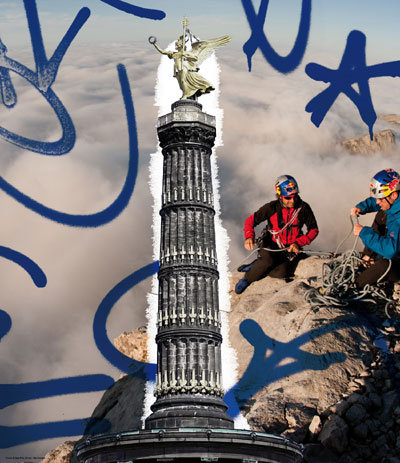 Grafikkampagne für Berlin von The North Face
Speziell für diesen Store wurde eine Grafikkampagne entwickelt, die aus Flyern, Postern, Infoscreens und einer limitierten T-Shirt Kollektion bestehen wird. Sie soll eine Hommage an die Stadt sein und die urbane Kultur Berlins mit der Outdoor Welt von The North Face verbinden. "Berlin hat eine einzigartige
Energie
– die Stadt ist eines der wichtigsten Zentren für Design und Innovation weltweit", erklärt Francesca Pozzi, stellvertrende Vertriebschefin für Outdoor bei The North Face. "Das dynamische Ambiente der Stadt ist die perfekte Kulisse für den Entdeckungs- und Erforschungsgeist einer Marke wie The North Face."
Amelie Charlotte Schulz
Copyright © 2021 FashionNetwork.com Alle Rechte vorbehalten.